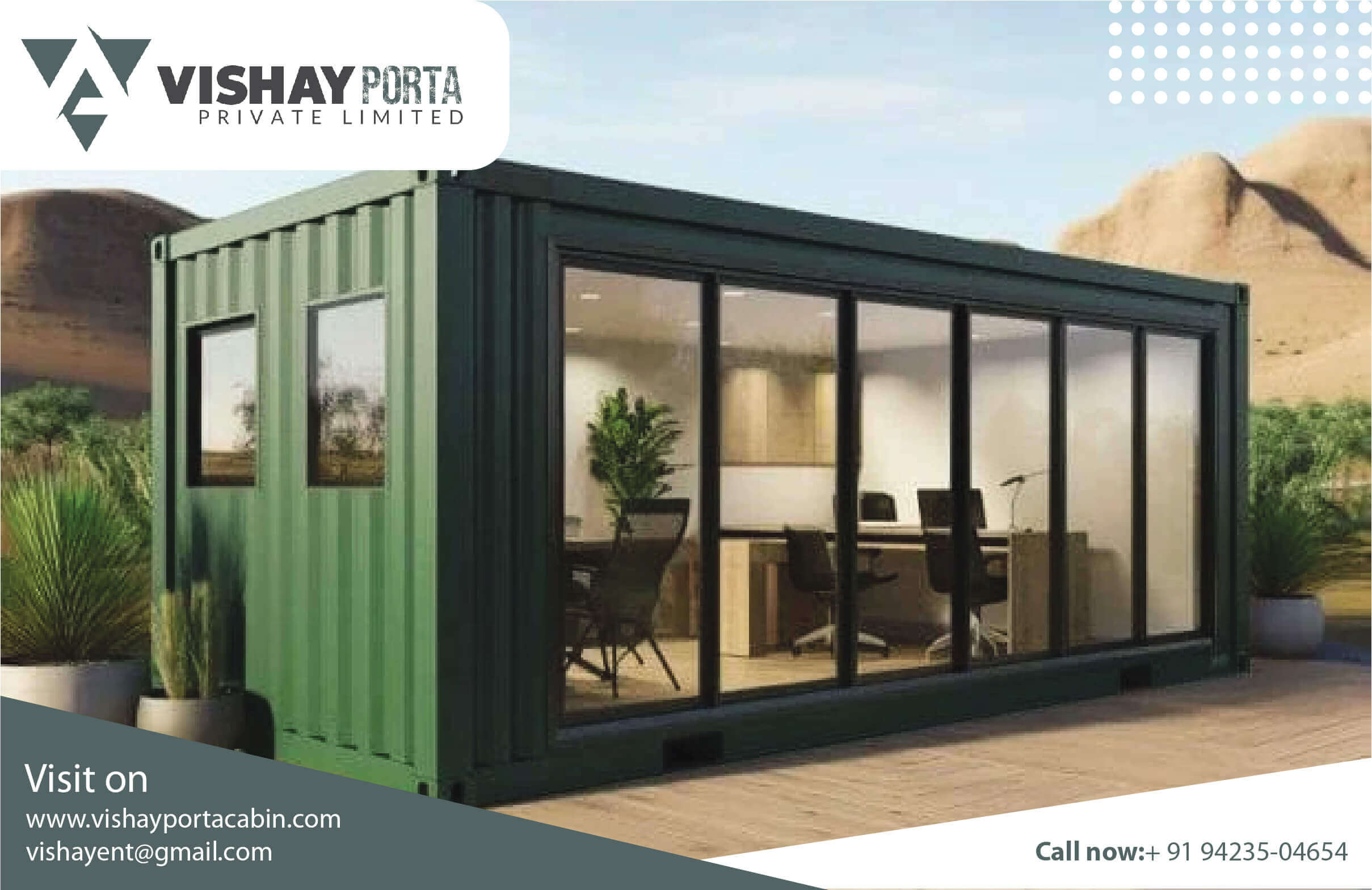 In the world of versatile and convenient structures, Vishay Porta Cabins stands as a beacon of excellence. With a rich history of delivering top-notch portable solutions, Vishay Porta Cabins has earned its reputation as a reliable and innovative provider in the industry.
Our extensive range of products includes an array of portable cabins designed to cater to various needs. From prefab structures and security cabins to portable farmhouses and GI porta cabins, we offer a diverse selection of portable solutions. At Vishay Porta Cabins, our commitment to quality, durability, and innovation sets us apart from the rest.
Quality Craftsmanship and Durability
One of the hallmarks of Vishay Porta Cabins is our unwavering commitment to quality craftsmanship. Each cabin is meticulously designed and constructed to ensure structural integrity and longevity. We understand that portable cabins need to withstand diverse weather conditions and provide a safe and comfortable environment for their occupants. Our dedication to using premium materials and adhering to rigorous quality control processes guarantees that every cabin we deliver meets and often exceeds industry standards.
Tailored Solutions for Unique Needs
We recognize that every project is unique, and that's why we offer a high degree of customization for our cabins. Whether you need a robust security cabin with specialized features, a spacious prefab structure for a remote project site, or a comfortable portable farmhouse for temporary accommodation, we can tailor our solutions to match your specific requirements. Our team of skilled professionals collaborates closely with you from concept to creation, ensuring that your vision becomes a reality.
Environmental Responsibility
In today's world, sustainability and environmental responsibility are crucial considerations. At Vishay Porta Cabins, we take these factors seriously. Our commitment to eco-friendliness extends to our choice of materials and construction practices. We aim to minimize our environmental footprint by utilizing sustainable resources and implementing eco-conscious manufacturing processes.
Affordability Without Compromise
We firmly believe that quality should not come at an exorbitant price. Our competitive pricing structure ensures that you receive the best value for your investment. We understand the importance of cost-effectiveness for our clients, and we strive to maintain affordability without compromising on the quality and durability of our cabins.
Collaborative Partnerships
At Vishay Porta Cabins, we view our clients as more than just customers; we see them as collaborative partners. We are dedicated to supporting projects of all sizes with reliable and versatile solutions that can adapt to changing needs. Our commitment to excellence extends beyond delivering a product; it involves building lasting relationships that stand the test of time.
The Vishay Porta Cabins Experience
When you choose Vishay Porta Cabins, you're not just selecting a product; you're selecting a partner committed to providing innovative, reliable, and sustainable solutions. Our goal is to elevate your portable structure needs by offering quality craftsmanship, tailored solutions, and unwavering support.
In a world that constantly evolves, we stand firm in our belief that the future lies in portable and adaptable structures. Vishay Porta Cabins is here to meet these changing needs, and our dedication to innovation ensures that we will continue to provide solutions that exceed expectations.
Conclusion
In conclusion, Vishay Porta Cabins is your trusted partner for quality portable cabins and solutions. With a focus on customization, durability, affordability, and sustainability, we are well-equipped to meet your unique requirements. Our commitment to excellence, innovation, and environmental responsibility sets us apart in the industry.
Explore our website today and discover the world of possibilities that Vishay Porta Cabins has to offer. Choose us as your partner, and together, we can build a future where portable solutions play a pivotal role in meeting the ever-changing needs of our world. Your vision, our commitment—Vishay Porta Cabins.