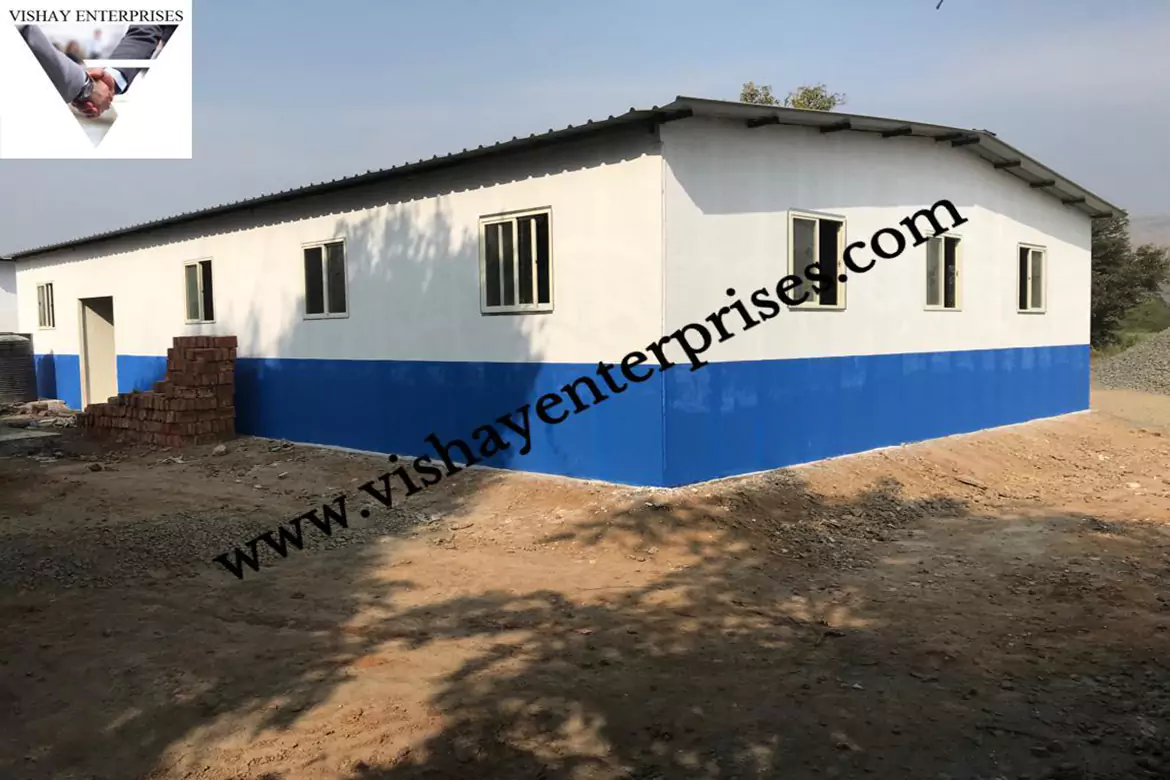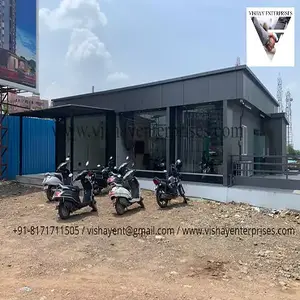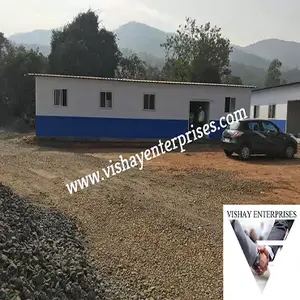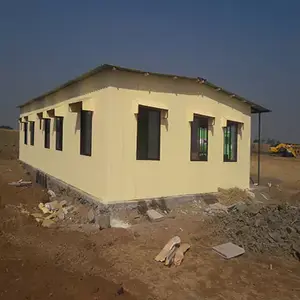 Description
Vishay Porta Enterprises Portable site office is a modular structure that serves as a temporary workspace on construction sites, industrial projects, or other locations where on-site administrative facilities are needed. These porta cabin offices are designed to provide a comfortable and functional environment for site managers, engineers, supervisors, and other personnel involved in overseeing the project's progress and coordination.
Features of Vishay Porta Enterprises Portable site office:
Modular Construction: our Portable site offices are built using prefabricated modular components. These components are manufactured off-site and then assembled on the construction site. This modular design allows for quicker setup and flexibility in adjusting the office's layout and size.
Mobility: The term "portable" indicates that these offices are designed to be easily moved from one location to another. This mobility is particularly useful on construction sites where the office needs to be relocated as the project progresses.
Office Space: Vishay Porta Enterprises Portable site offices typically include office workstations, desks, chairs, storage cabinets, and other essentials for administrative tasks. They may also have a separate space for meetings and discussions.
Site Coordination: Vishay Porta Enterprises readymade office cabin serve as a hub for site managers and supervisors to coordinate project activities, communicate with contractors, and address any issues that arise during construction.
Amenities: Depending on the design and setup, temporary office cabin can include amenities such as electricity, heating, air conditioning, lighting, and basic plumbing facilities.
Security: Our Portable site offices can be equipped with security features like locks, alarms, and secure windows to protect valuable documents and equipment.
Quick Installation: Vishay Porta Enterprises Prefabricated construction allows for faster installation compared to traditional construction methods, minimizing disruption to the ongoing construction activities.
Temporary Nature: Our Portable site offices are designed for temporary use during the construction phase of a project. Once the project is completed, the office can be disassembled and relocated to another site if needed.
Cost-Effectiveness: Vishay Porta Enterprises Portable site offices offer a cost-effective solution for creating on-site administrative facilities without the need for extensive construction and infrastructure.
Vishay Porta Enterprises offices play a critical role in facilitating efficient communication, decision-making, and coordination on construction sites. They provide a comfortable and organized workspace for the project management team to oversee operations and ensure that the construction project progresses smoothly. For More Information related to Structures, Pricing and Installing, Feel free to connect with us via our Contact Us form. Our Executives are available 24/7 to assist you.