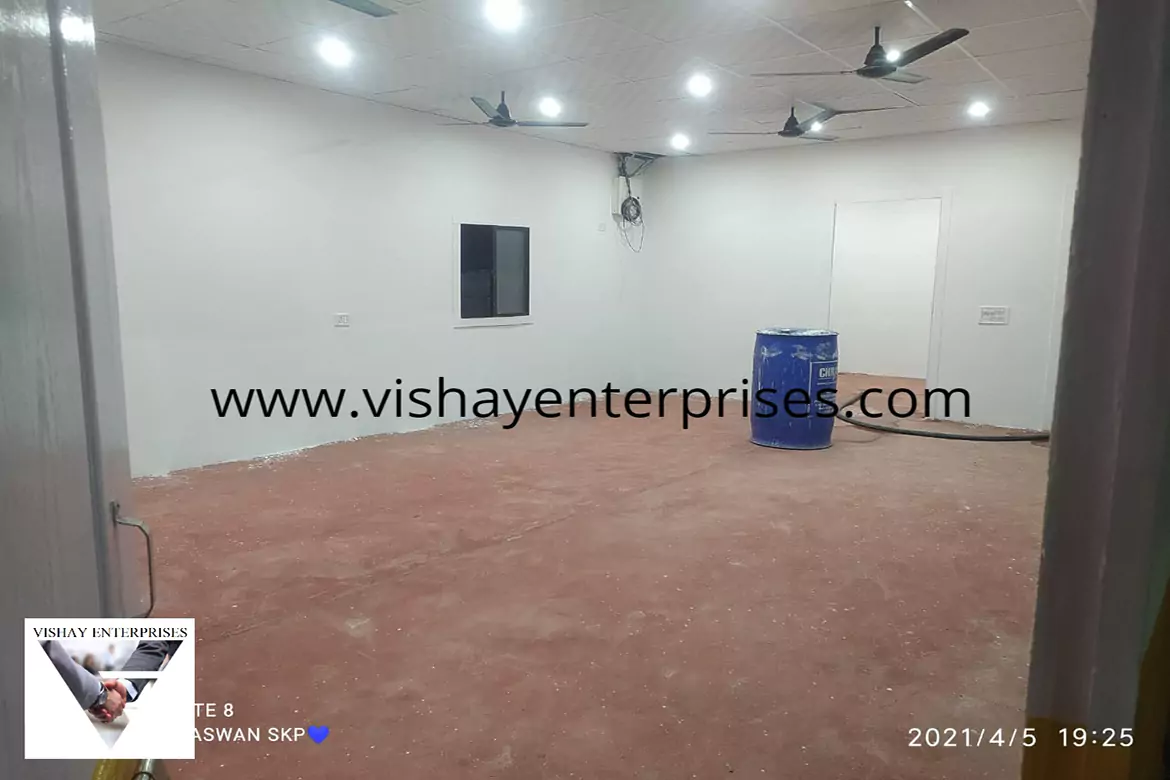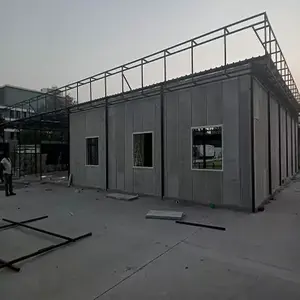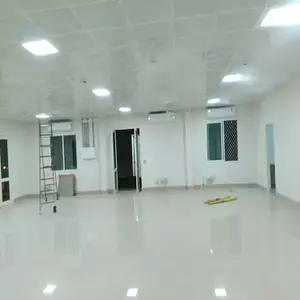 Description
Vishay Porta Enterprises portable kiosk cabin is a small, self-contained structure that is designed to serve as a temporary or semi-permanent space for various commercial activities. These Kiosk Portable Cabins are often used as kiosks or booths for selling products, providing services, or offering information at events, trade shows, markets, festivals, and other public spaces. The portable nature of our Prefabricated Portable Cabin allows them to be easily transported, set up, and taken down as needed.
Features of Vishay Porta Enterprises Portable kiosk cabin:
Mobility: Portable kiosk cabins are designed to be transported from one location to another. They are often built on a chassis or frame that can be loaded onto trucks or trailers for transportation.
Modular Design: Like other prefabricated structures, portable kiosk cabins are constructed using modular components that are manufactured off-site and assembled on-site. This modular approach allows for quick setup and customization.
Functional Space: our Kiosk cabins are designed to accommodate specific commercial activities. They can include features like display shelves, countertops, product showcases, signage, and storage.
Customization: Our Kiosk cabins can be customized to suit the branding and aesthetics of the business. They can also be tailored to include the necessary equipment, lighting, and utilities required for the specific type of activity.
Quick Deployment: The modular construction of Vishay Porta Enterprises portable kiosk cabins enables fast installation, making them suitable for short-term events or temporary sales opportunities.
Versatility: our cabins can be used for various purposes, such as retail sales, food and beverage vending, ticket sales, information booths, and more.
Security and Protection: Vishay Porta Enterprises Portable kiosk cabins offer security features such as lockable doors, windows, and shutters to protect merchandise and equipment when not in use.
Cost-Effective: Setting up Vishay Porta Enterprises portable kiosk cabin can be more cost-effective than renting or constructing a traditional storefront, especially for short-term events.
Visibility: The design and layout of our cabin can be optimized for attracting customers' attention and maximizing visibility of products or services.
Temporary or Semi-Permanent Use: Our Portable kiosk cabins are suitable for temporary events or can be used as semi-permanent sales or service points in locations where a full-scale brick-and-mortar establishment might not be feasible.
Vishay Porta Enterprises Portable kiosk cabins provide businesses with a flexible and efficient solution for engaging customers, selling products, and offering services in various settings. They allow businesses to capitalize on different sales opportunities and reach their target audience in high-traffic locations. For More Information related to Structures, Pricing and Installing, Feel free to connect with us via our Contact Us form. Our Executives are available 24/7 to assist you.