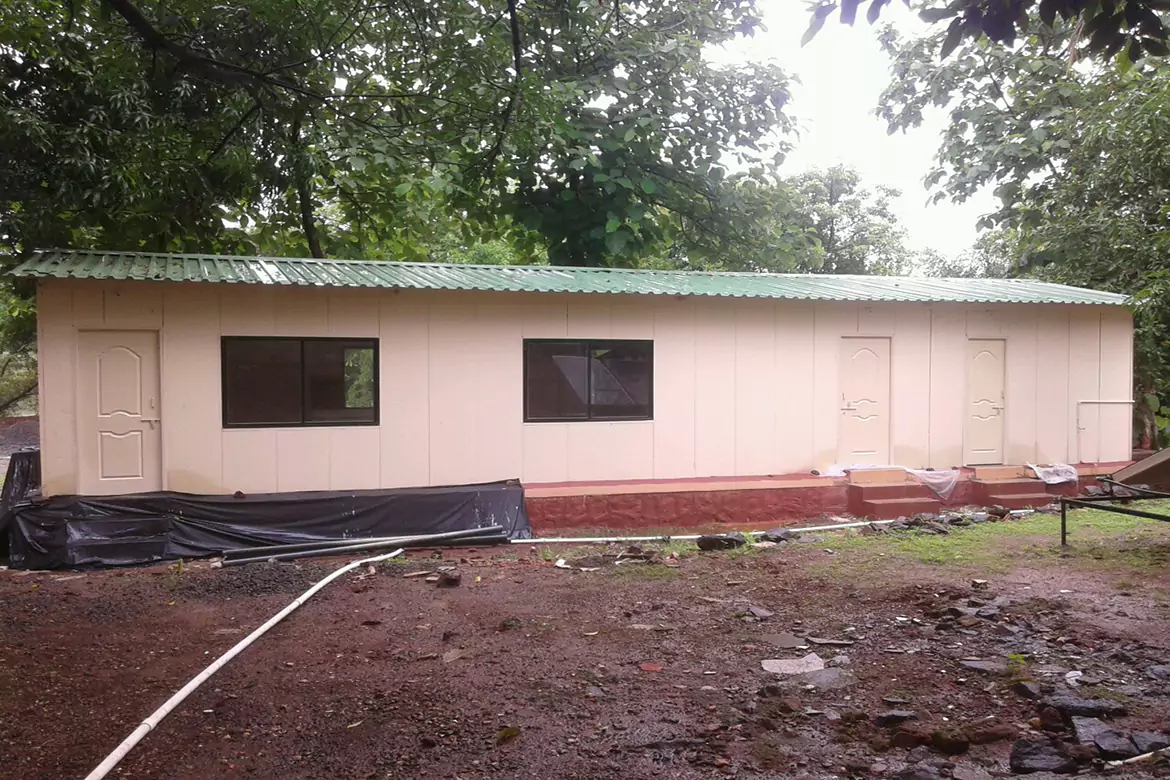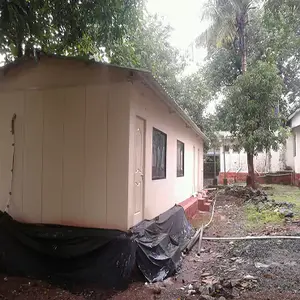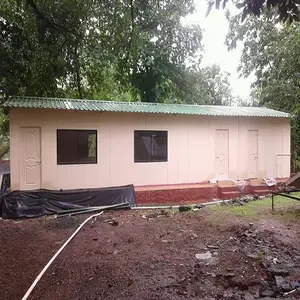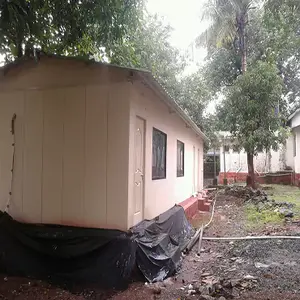 Description
Vishay Porta Enterprises portable bunk office is a type of prefabricated modular structure that serves a dual purpose: it combines office space with sleeping accommodations, typically in a compact and transportable unit. Our structures are commonly used in various industries and settings where both administrative workspace and sleeping quarters are required, often in remote or temporary locations.
Features of a Vishay Porta Enterprises Portable Mobile Office include:
Office Space: The structure includes an area designated for office tasks, such as desk space, chairs, and sometimes storage for office supplies and equipment. This space can be used for administrative work, meetings, planning, and other office-related activities.
Sleeping Quarters (Bunk Area): Vishay Porta Enterprises portable bunk office includes sleeping accommodations. This can involve bunk beds or other sleeping arrangements that allow individuals to rest comfortably.
Modular Design: Like other prefab structures, our portable bunk offices are built using modular components that can be easily assembled and disassembled. This design allows for flexibility in configuration and transportation.
Mobility: Our units are designed to be transported to various locations, making them suitable for construction sites, remote work settings, disaster relief efforts, events, and other situations where a combination of office and sleeping facilities is needed.
Quick Installation: Due to prefabricated nature, Vishay Porta Enterprises portable bunk offices can be set up relatively quickly compared to traditional construction methods.
Amenities: our units come equipped with basic amenities such as electrical outlets, lighting, heating, air conditioning, and plumbing for basic sanitation needs.
Cost-Effective: Vishay Porta Enterprises Portable bunk offices offer a cost-effective solution by combining two essential functionalities into a single structure. This can be more economical than setting up separate office and sleeping facilities.
Space Optimization: our structures are designed to optimize the available space, ensuring that both the office and sleeping areas are efficiently laid out within the unit's dimensions.
Vishay Porta Enterprises Portable bunk offices are commonly used in construction projects, mining operations, oil and gas sites, military bases, remote research locations, and events where workers or teams need on-site accommodation and workspace. We offer the advantage of centralizing operations and providing a comfortable living and working environment in remote or temporary settings. For More Information related to Structures, Pricing and Installing, Feel free to connect with us via our Contact Us form. Our Executives are available 24/7 to assist you..