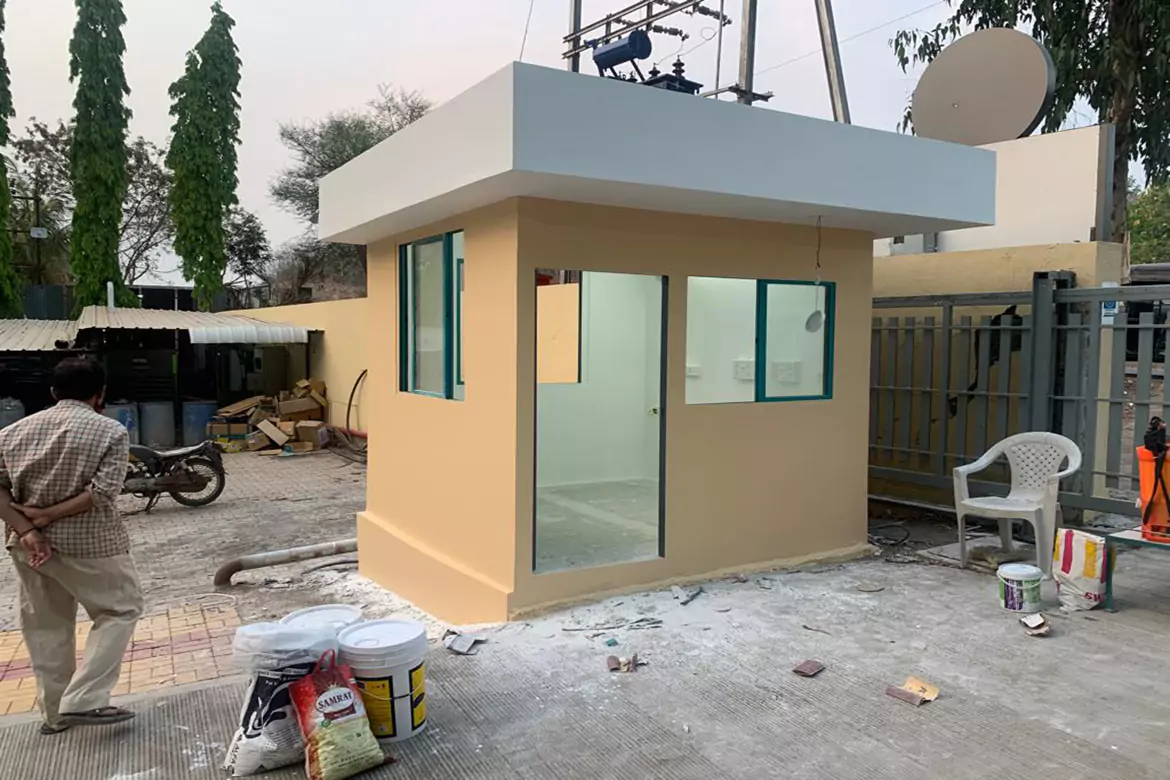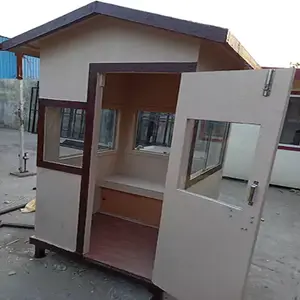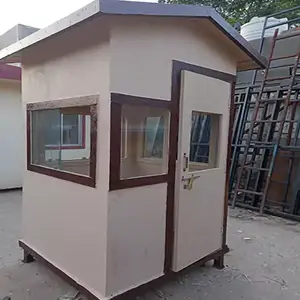 Description
Vishay Porta Enterprises security guard cabin, also known as a Portable security cabin or readymade security cabin, is a small, enclosed structure that serves as a designated post for security personnel to monitor and control access to a specific area or facility. Our cabins are commonly found at entrances to various types of properties, such as residential complexes, commercial buildings, industrial sites, gated communities, and event venues. The primary purpose of our security guard cabin is to enhance security and surveillance by providing security personnel with a centralized and protected vantage point.
Features of Vishay Porta Enterprises security guard cabin:
Access Control: our Security guard cabins are strategically placed at entrances and checkpoints to manage the flow of individuals entering and exiting the property. Security personnel stationed in the cabin can verify identification, issue visitor passes, and grant or deny access as needed.
Surveillance: The elevated position of our security guard cabin allows security personnel to have a clear view of the surrounding area. This visibility enables them to monitor activities, deter potential intruders, and respond promptly to incidents.
Communication: Vishay Porta Enterprises Guard cabins are often equipped with communication tools such as intercom systems, radios, and closed-circuit television (CCTV) monitors. This enables security personnel to communicate with visitors, colleagues, and central security stations.
Protection from Elements: our Security personnel need to be stationed at their posts regardless of weather conditions. Guard cabins provide shelter from adverse weather, ensuring that security personnel can perform their duties comfortably.
Quick Response: Vishay Porta Enterprises Guard cabins serve as a central point from which security personnel can swiftly respond to emergencies, alarms, or incidents on the property.
Deterrence: The presence of our security guard cabin acts as a visible deterrent to potential criminals or unauthorized individuals. It signals that the area is monitored and protected.
Customization: Vishay Porta Enterprises Guard cabins can be customized to include features such as bullet-resistant windows, secure doors, heating, air conditioning, and additional security measures as required.
24/7 Operations: Depending on the security needs of the property, Vishay Porta Enterprises guard cabins can be staffed 24/7 to provide continuous security coverage.
Vishay Porta Enterprises Guard cabins play a vital role in maintaining the safety and security of various types of properties. We provide security personnel with a controlled and protected workspace from which they can effectively manage access, monitor activities, and respond to incidents, contributing to the overall security posture of the facility. For More Information related to Structures, Pricing and Installing, Feel free to connect with us via our Contact Us form. Our Executives are available 24/7 to assist you.