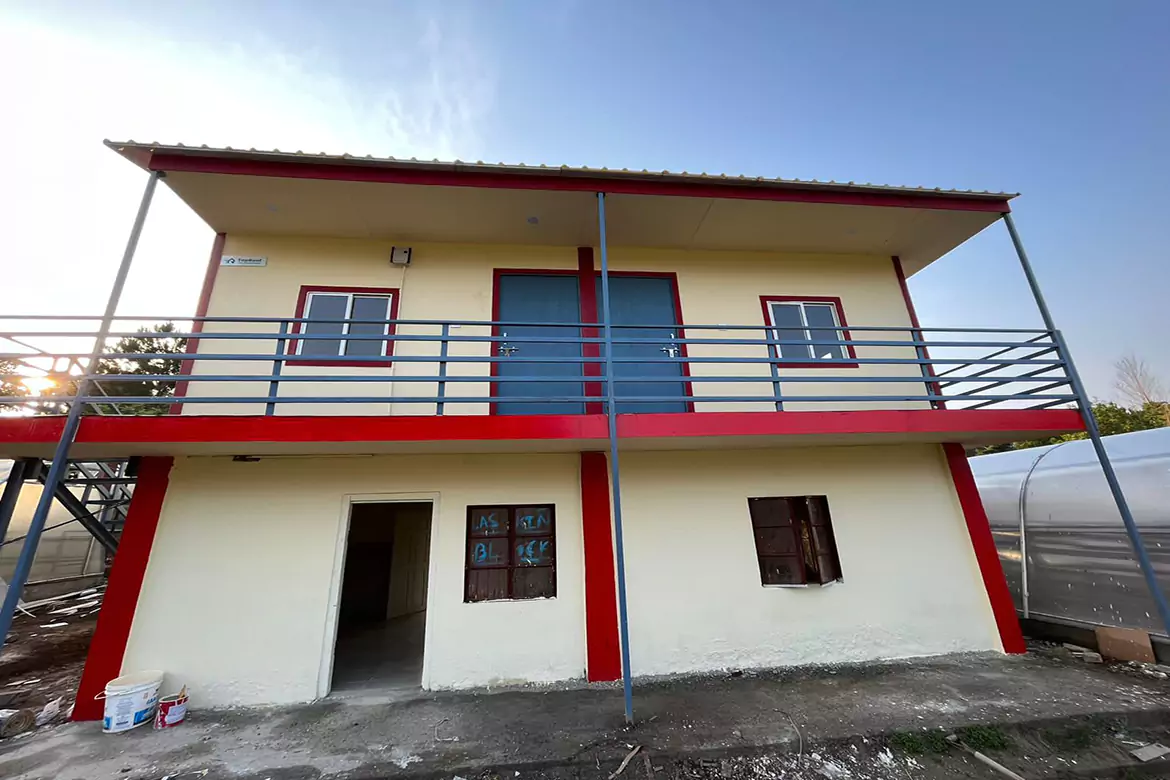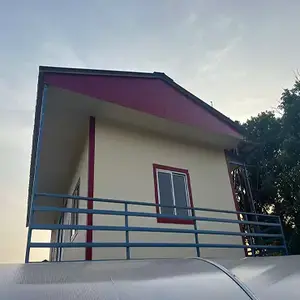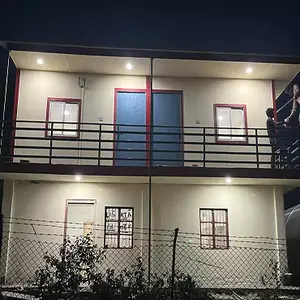 Description
Vishay Porta Enterprises prefab cottage, short for prefabricated cottage, is a type of housing structure that is built using prefabricated or modular construction methods. our cottages are manufactured off-site in a controlled factory environment and then transported to the desired location for final assembly. Prefab cottages offer a convenient, efficient, and often cost-effective solution for creating cozy and functional living spaces in various settings.
Features of Vishay Porta Enterprises prefab cottages:
Modular Construction: our Prefab cottages are constructed using modular components that are pre-made in a factory. These components are standardized and can be easily assembled and customized to create the final cottage structure.
Customization: Vishay Porta Enterprises prefab cottages have standardized designs; they can often be customized to suit specific needs and preferences. This customization can include interior finishes, layouts, fixtures, and features.
Design Options: our Prefab cottages come in various designs, sizes, and architectural styles to accommodate different preferences, whether it's a traditional cabin aesthetic, a modern design, or something else.
Speed of Construction: One of the primary advantages of our prefab cottages is the speed at which they can be built. Since much of the construction work occurs in a factory setting, on-site assembly is quicker compared to traditional construction methods.
Transportability: Vishay Porta Enterprises Prefab cottages are designed to be easily transported to their final location. This makes them suitable for remote or difficult-to-reach areas.
Durability: Vishay Porta Enterprises Prefab cottages are built to withstand transportation, weather conditions, and usage. They often use durable materials and construction techniques.
Cost-Effectiveness: our Prefab cottages can offer cost advantages due to reduced labour costs, shorter construction timelines, and efficient use of materials.
Vishay Porta Enterprises Prefab cottages provide an alternative to traditional construction methods, offering flexibility, convenience, and the ability to create comfortable living spaces quickly. They are well-suited for those seeking a retreat, a vacation home, or a compact living solution that combines comfort and functionality. For More Information related to Structures, Pricing and Installing, Feel free to connect with us via our Contact Us form. Our Executives are available 24/7 to assist you.