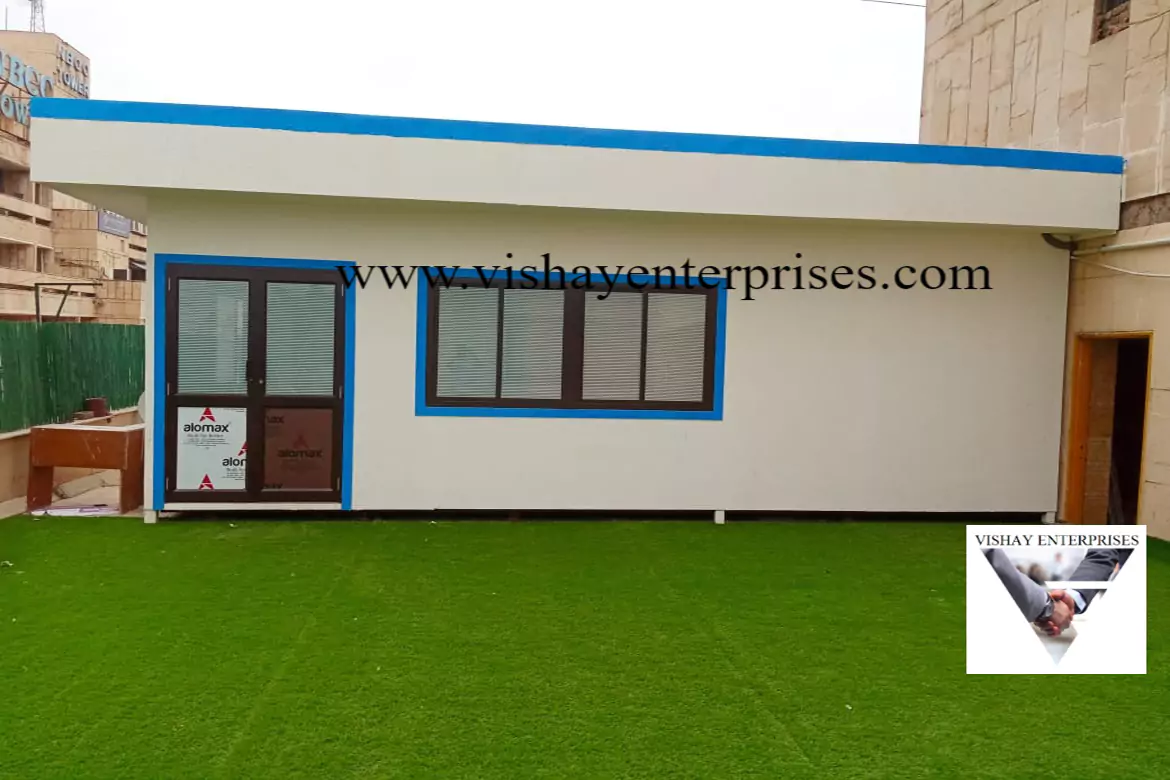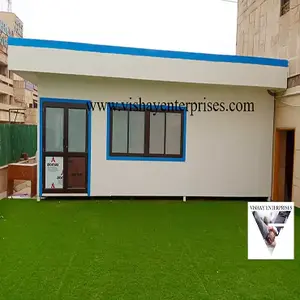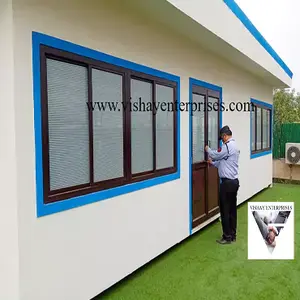 Description
Vishay Porta Enterprises Porta cabins, also known as portable cabins or prefab cabins, are small, self-contained modular structures that are designed to be easily transported and quickly assembled. Our cabins are often used as temporary or semi-permanent buildings for various purposes, ranging from office spaces and accommodation to storage units and security booths. They are especially popular in construction sites, remote locations, events, and areas where conventional construction might be impractical or time-consuming.
Key features of Vishay Porta Enterprises porta cabins:
Modularity: Vishay Porta Enterprises Porta cabins are typically constructed using pre-fabricated panels and components that can be easily assembled and disassembled. This modular design allows for flexibility in configuring the cabin's layout and size.
Mobility: These cabins are designed to be transported to different locations. They are often equipped with lifting hooks or other mechanisms that enable easy loading onto trucks or trailers.
Quick Assembly: Our Porta cabins can be set up relatively quickly compared to traditional construction methods. Depending on the complexity and size of the cabin, assembly can often be completed in a matter of days.
Versatility: They can serve a variety of purposes, including site offices, temporary living quarters, guardhouses, classrooms, healthcare facilities, and more. They can be customized to include basic amenities like electricity, plumbing, and HVAC systems.
Cost-Effectiveness: Vishay Porta Enterprises Porta cabins are generally more cost-effective than constructing permanent structures, as they require fewer resources, labour, and time.
Temporary and Reusable: our porta cabins are often employed for temporary needs. They can be disassembled and relocated to a new site if necessary.
Durability: Vishay Porta Enterprises Porta cabins are designed to withstand transportation and installation processes. They are built using sturdy materials that provide structural integrity and protection against the elements.
Design Options: While the primary focus is on functionality, there are design options available to make porta cabins aesthetically appealing. They can be customized with various exterior finishes and interior furnishings.
Vishay Porta Enterprises porta cabins offer a convenient and flexible solution for creating functional spaces in locations where traditional construction might be challenging or impractical. For More Information related to Structures, Pricing and Installing, Feel free to connect with us via our Contact Us form. Our Executives are available 24/7 to assist you.
Read our latest article "Vishay Porta Cabins: Your Trusted Partner For Quality Portable Cabins And Solutions".