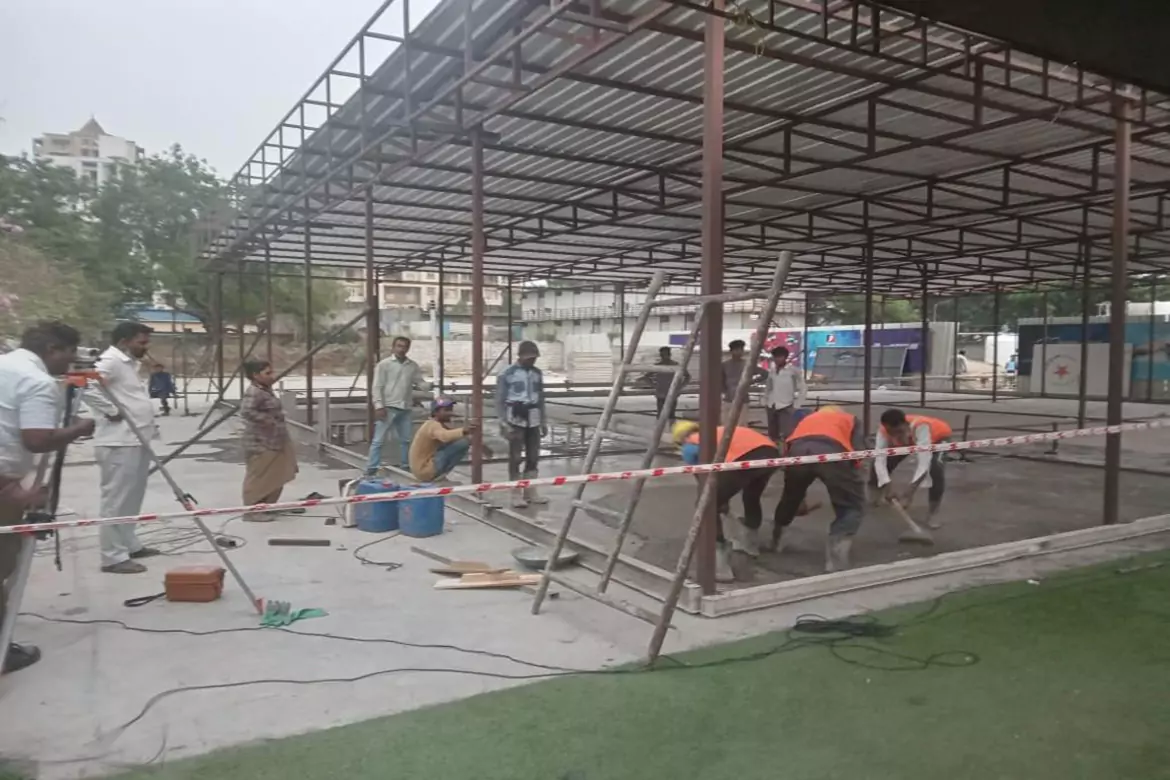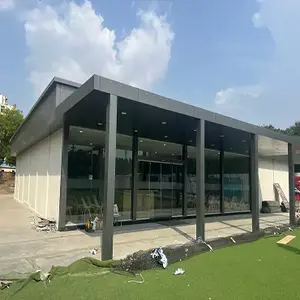 Description
Vishay Porta Enterprises portable sales office is a mobile or modular structure designed to serve as a temporary or semi-permanent workspace for sales and marketing activities. Our offices are often used by businesses and organizations that require a physical presence in various locations to engage with clients, customers, or potential partners. Vishay Porta Enterprises Portable sales offices are particularly useful in industries such as real estate, construction, event management, and trade shows.
Features of Vishay Porta Enterprises portable sales office:
Mobility: our offices are designed to be easily transported from one location to another. They can be moved using trailers or trucks, allowing businesses to set up shop at different events, construction sites, or areas of interest.
Modular Construction: Vishay Porta Enterprises sales offices are typically built using modular components that can be assembled and disassembled. This modular design enables quick setup and teardown.
Customization: Our Portable sales offices can be customized to suit the specific needs of the business. They can include features such as display areas, desks, seating, shelving, lighting, branding elements, and even basic amenities like electricity and heating or cooling systems.
Branding and Marketing: Our offices can be designed to reflect the company's branding and messaging, helping to create a professional and cohesive representation at various locations.
Flexibility: Vishay Porta Enterprises Portable sales offices offer flexibility in terms of location. Businesses can set up these offices at trade shows, exhibitions, construction sites, or other events where direct interaction with potential customers or clients is essential.
Space Optimization: The interior layout of Our portable sales office is designed to optimize the available space for sales meetings, consultations, product displays, and other sales-related activities.
On-Site Interaction: Vishay Porta Enterprises Portable sales offices facilitate face-to-face interactions with potential customers, allowing sales teams to build relationships, showcase products or services, and answer questions directly.
Temporary or Semi-Permanent: Vishay Porta Enterprises portable sales offices are often used for short-term events; they can also serve as semi-permanent sales centres in locations where long-term commitment might not be feasible.
Vishay Porta Enterprises Portable sales offices provide a practical solution for businesses that need a flexible and adaptable workspace to engage with clients, showcase products, and conduct sales activities in different locations. We offer the advantage of mobility, customization, and cost-effectiveness, making them a valuable tool for companies aiming to reach their target audience in various settings. For More Information related to Structures, Pricing and Installing, Feel free to connect with us via our Contact Us form. Our Executives are available 24/7 to assist you.