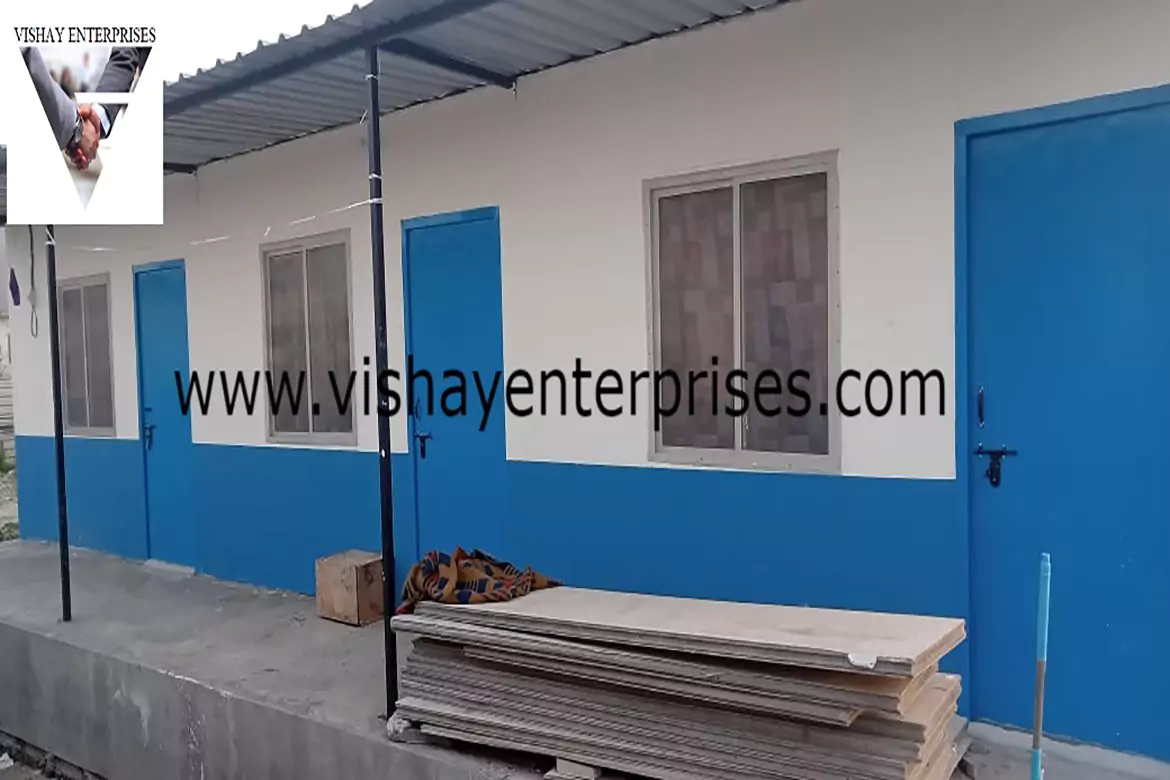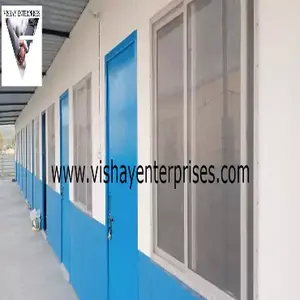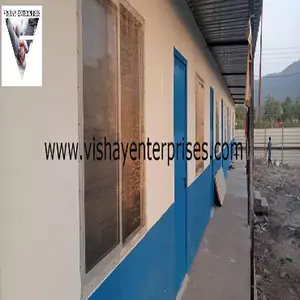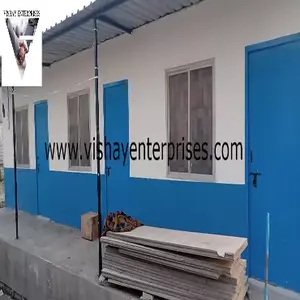 Description
Vishay Porta Enterprises Portable railway shelters, also known as mobile platform shelters or temporary railway shelters, are structures designed to provide shelter and protection to passengers waiting at railway stations. Vishay Porta Enterprises shelters are typically modular and transportable, allowing them to be quickly installed and relocated as needed to accommodate changing passenger needs or station layouts.
Features of Vishay Porta Enterprises portable railway shelters:
Mobility: Our Portable railway shelters are designed to be easily moved and transported. They can be disassembled, loaded onto trucks, and then reassembled at different railway stations.
Modular Design: Vishay Porta Enterprises shelters are constructed using modular components that are pre-fabricated off-site. The modular design allows for flexibility in size, layout, and configuration.
Weather Protection: Vishay Porta Enterprises Railway shelters offer passengers protection from various weather conditions, such as rain, sun, wind, and snow, while they wait for trains.
Seating: our portable railway shelters come with built-in seating, providing passengers with a comfortable place to sit while waiting for their trains.
Lighting: Vishay Porta Enterprises Shelters often include lighting to ensure visibility and safety during evening or low-light hours.
Quick Installation: The modular construction allows for quick assembly, minimizing disruption to railway operations and providing immediate benefits to passengers.
Accessibility: Vishay Porta Enterprises shelters are designed to be accessible to people with disabilities, with features such as ramps and wheelchair-friendly seating.
Temporary Use: Vishay Porta Enterprises Portable railway shelters are often used temporarily, especially during station renovations, construction, or special events.
Vishay Porta Enterprises Portable railway shelters play an important role in enhancing passenger comfort and safety at railway stations. They provide passengers with a covered space to wait for their trains and contribute to a better overall travel experience. their flexibility allows railway authorities to adapt to changing passenger needs and station configurations. For More Information related to Structures, Pricing and Installing, Feel free to connect with us via our Contact Us form. Our Executives are available 24/7 to assist you.